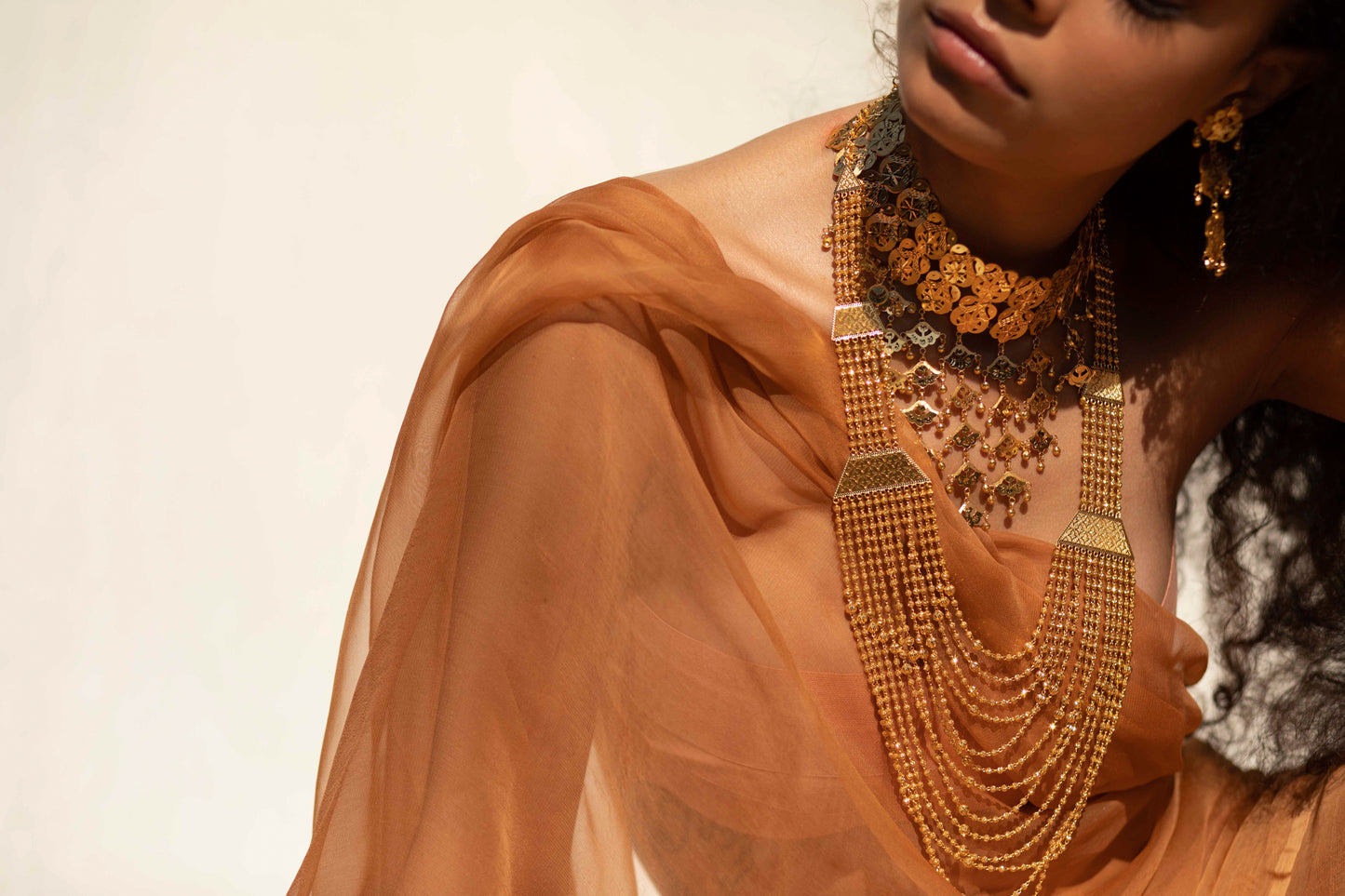 How to Care for your 22k Gold
The care and maintenance of your 22k gold jewellery is of the utmost importance in preserving its beauty and luster. As this precious metal is soft and prone to scratching and damage, it is essential to handle it with care and have it professionally cleaned and checked on a regular basis.
At HC Jewellers, we offer expert cleaning and maintenance services for your 22k gold pieces. Simply bring them in to one of our showrooms and our skilled craftsmen will handle the rest. We will carefully clean and polish your jewellery, ensuring that it is in top condition and ready to be worn and admired.
In between professional cleanings, there are a few steps you can take to maintain the shine and luster of your 22k gold jewellery. 
Store your gold jewelry separately.
It's a good idea to store each piece of gold jewelry separately to prevent them from scratching or tangling with one another.
Remove your gold jewelry when doing activities that could damage it.
Gold is a soft metal, so it can be easily damaged. Take off your gold jewelry when doing activities that could scratch or bend it, such as sports or household chores.
Clean your gold jewelry regularly.
Over time, gold jewelry can become dirty or tarnished. Clean your gold jewelry regularly using a mild soap and water, or take it to a professional jeweler for a more thorough cleaning.

 When cleaning your 22k jewellery at home, use a soft, lint-free cloth and a mild detergent mixed with warm water. Gently scrub the piece, taking care not to bend or misshape it, and then rinse and dry thoroughly.

Avoid exposing your gold jewelry to chemicals.
Certain chemicals can damage gold, so it's a good idea to remove your gold jewelry before using products like bleach or hairspray.

Repair any damage to your gold jewelry promptly.
If your gold jewelry becomes damaged, it's important to have it repaired as soon as possible to prevent further damage.
A jewellery box or pouch provided with your jewellery can also be helpful in preventing damage.
By following these simple care tips and having your 22k gold jewellery professionally cleaned and checked at HC Jewellers, you can keep it looking beautiful and lustrous for years to come.
Shop our 22k collection here.