our history
Welcome to HC Jewellers, a family-owned business with roots in the historic cities of Sialkot and Jalandhar in India. Founded by the visionary father and son duo of Madan Lal Nanda and Mrignesh Nanda, HC Jewellers has been a cornerstone of the Indian fine jewellery industry for over three decades.

Located in the historic Punjabi Market in Vancouver, Canada, our atelier is a treasure trove of beautiful and unique pieces. Passed down through generations of skilled artisans and master craftsmen from Sialkot and Jalandhar, HC Jewellers is currently run by fifth-generation jewelers who continue to uphold the traditions and heritage of Indian jewelry styles.

At HC Jewellers, we are proud to offer a wide range of traditional Indian jewelry styles, including Jadau, Kundan, Meenakari, and Polki. We are also known for our innovative designs that blend traditional techniques with contemporary flair, creating pieces that are truly one-of-a-kind.
From timeless classics to daring, contemporary designs, our collections are a favorite among brides who are looking for something truly special to wear on their big day.

Today, HC Jewellers continues to push the boundaries of design and excellence, creating pieces that are not only beautiful and elegant, but also highly sought-after by brides around the world.
We invite you to visit our atelier in the historic Punjabi Market and discover the magic of HC Jewellers.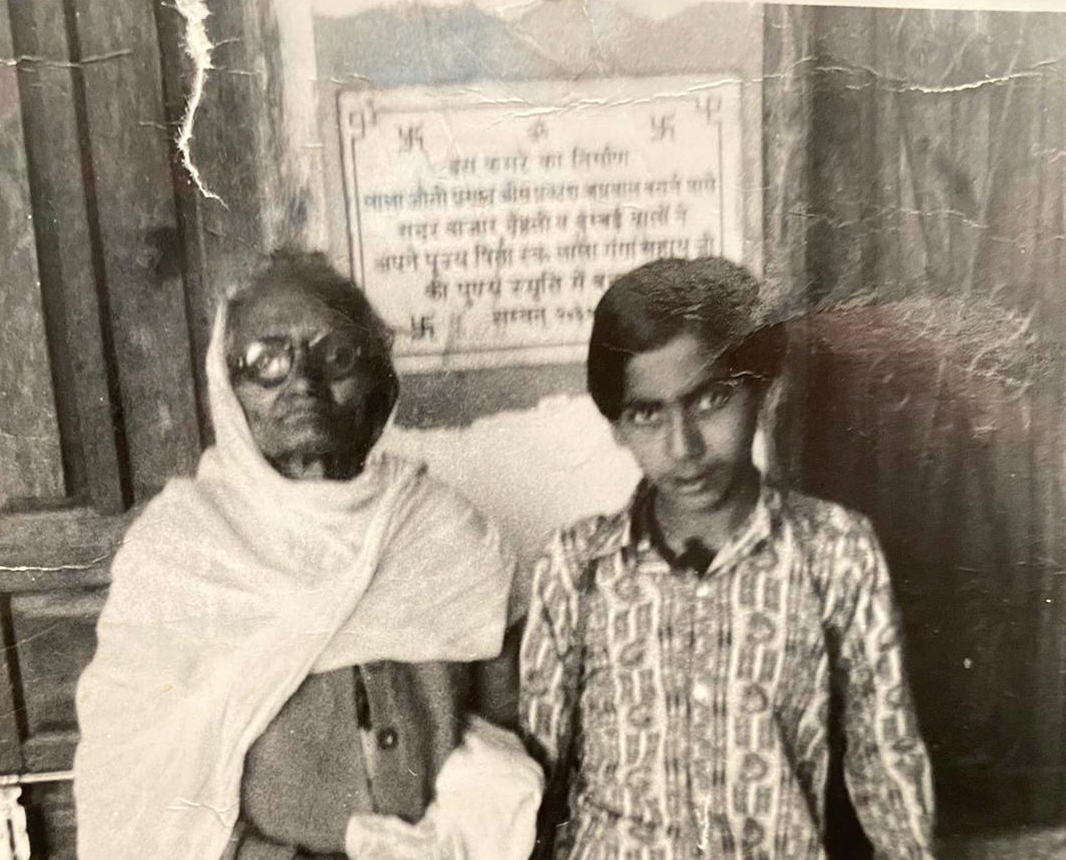 Early 1970's: Jalandhar
Mrignesh Nanda with his mom, Maya Devi Nanda in Jalandhar, India. Early 1970's.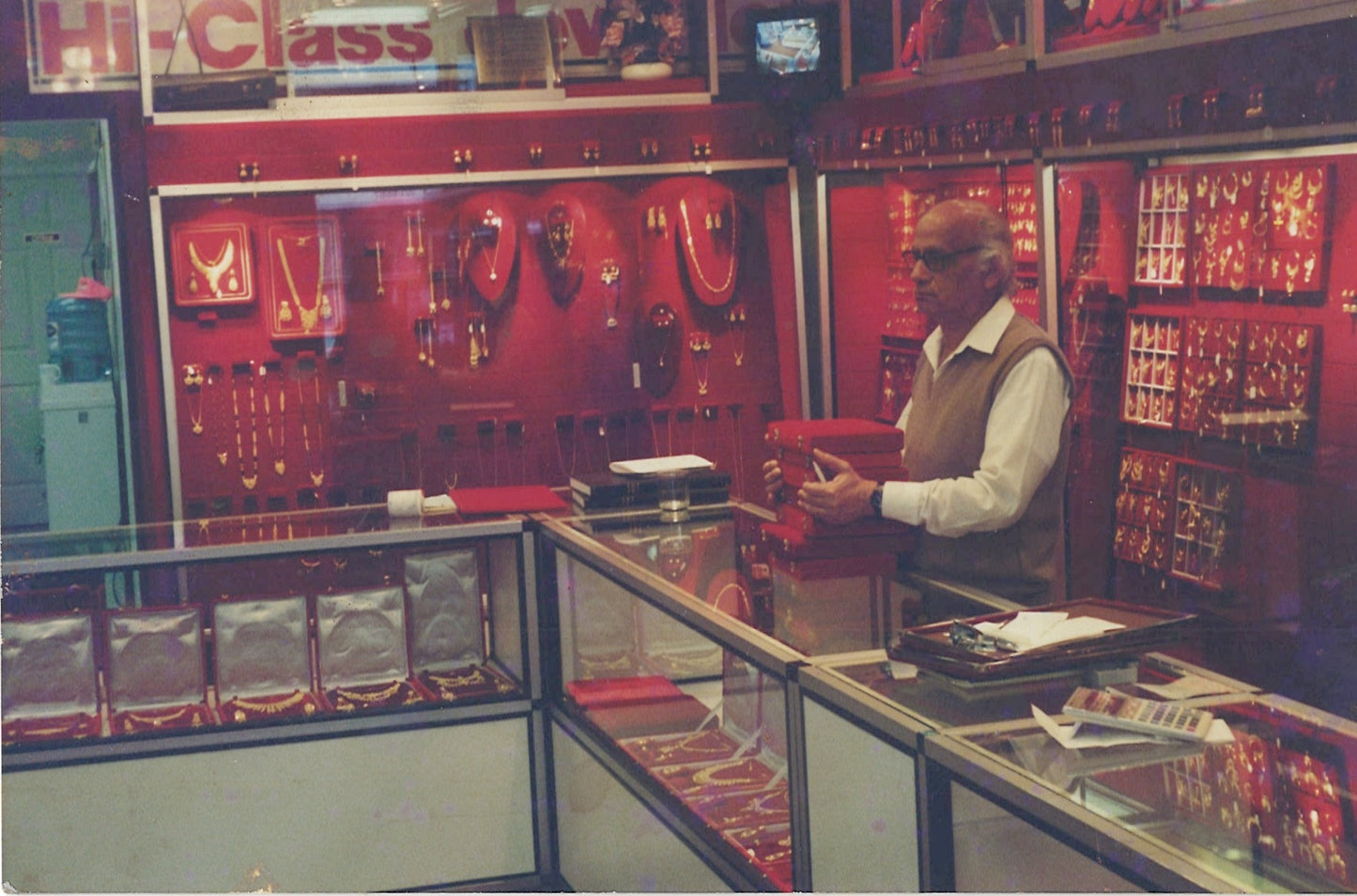 1990's: Punjabi Market
Early 1990's. Madan Lal Nanda at the Hi-Class Jewellers atelier in the Punjabi Market.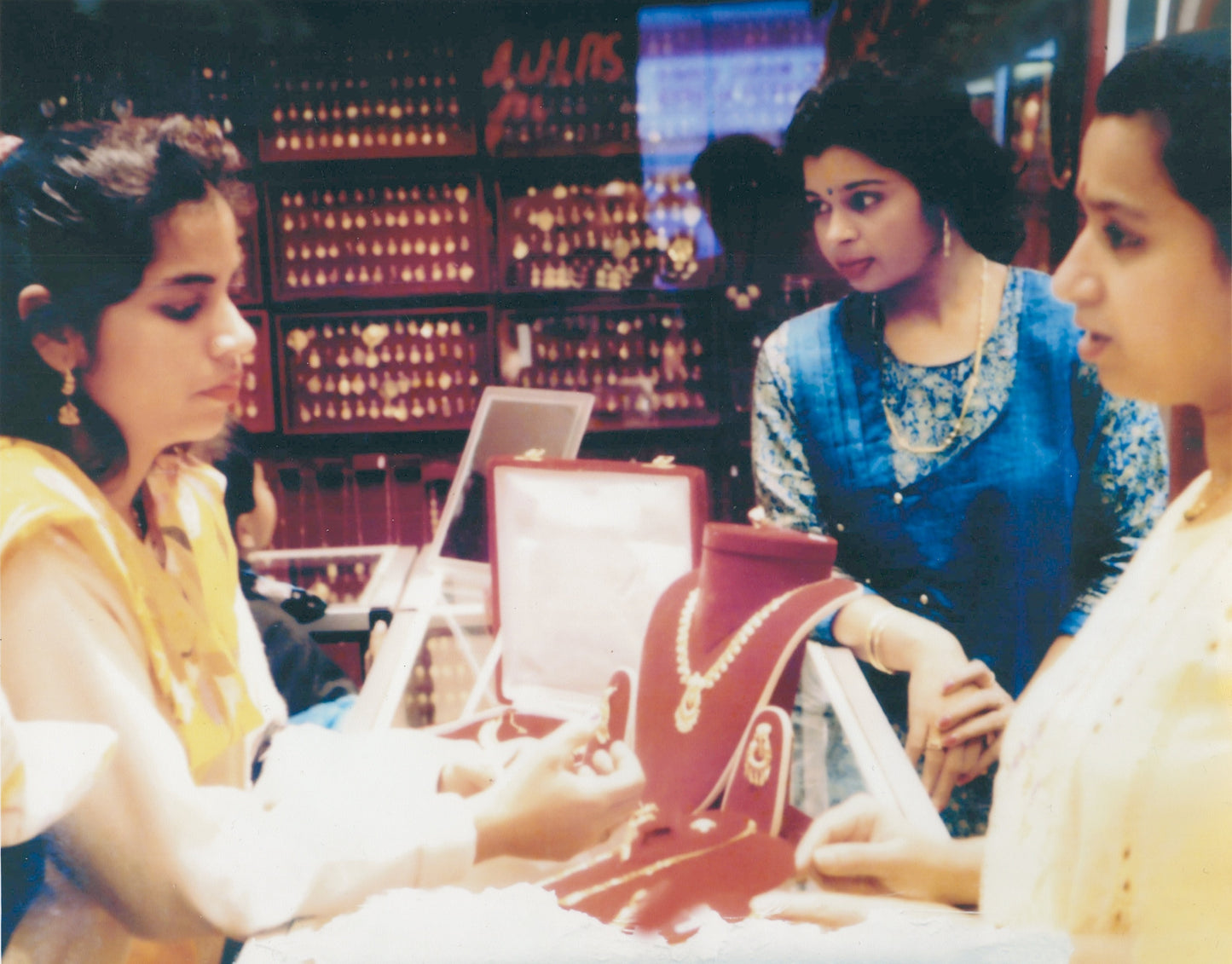 10 years of hc
Seema & Rajni help a client choose a bridal set in 1995.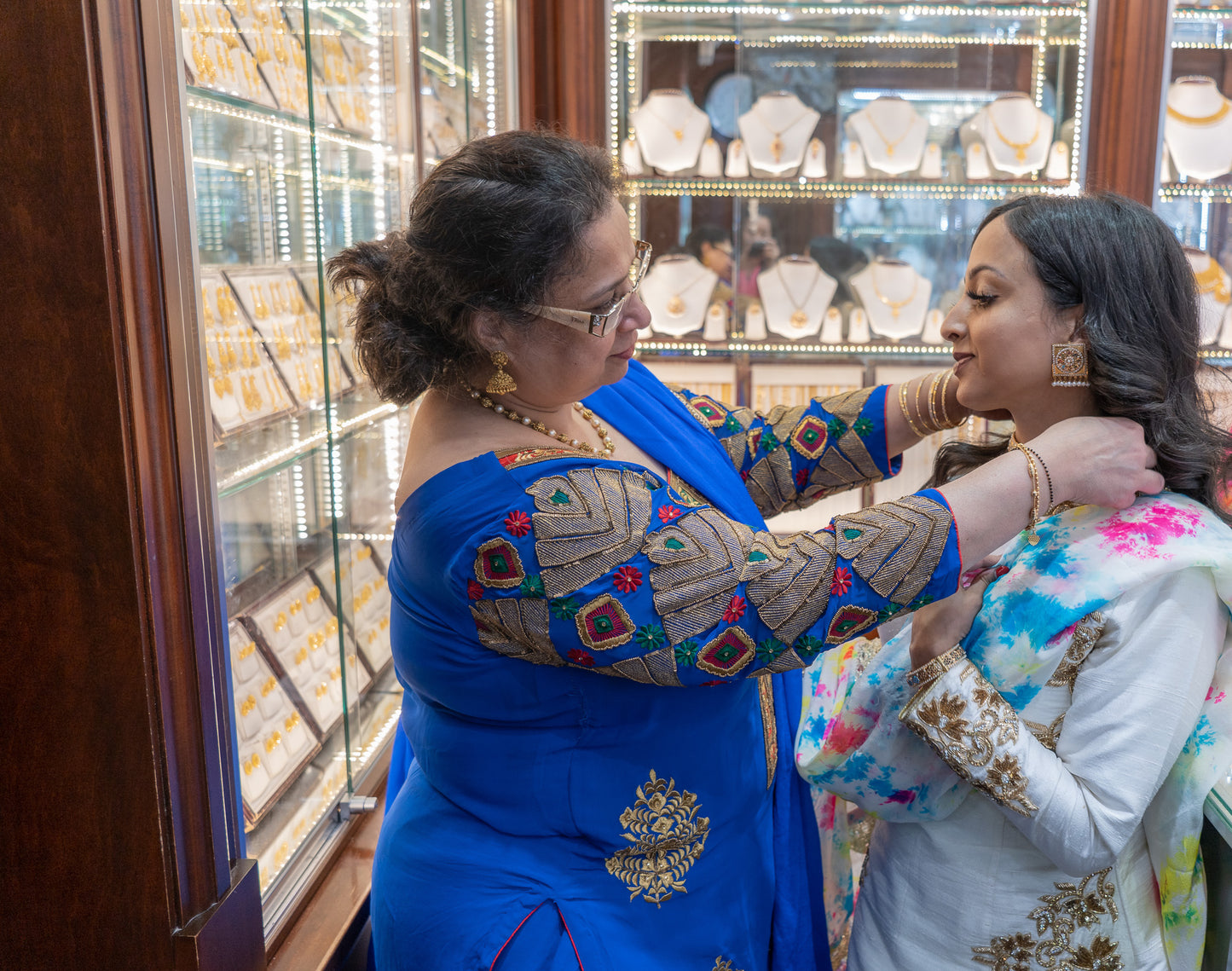 Dhanteras 2022
Seema and Sudha get ready for the Dhanteras event in 2022.