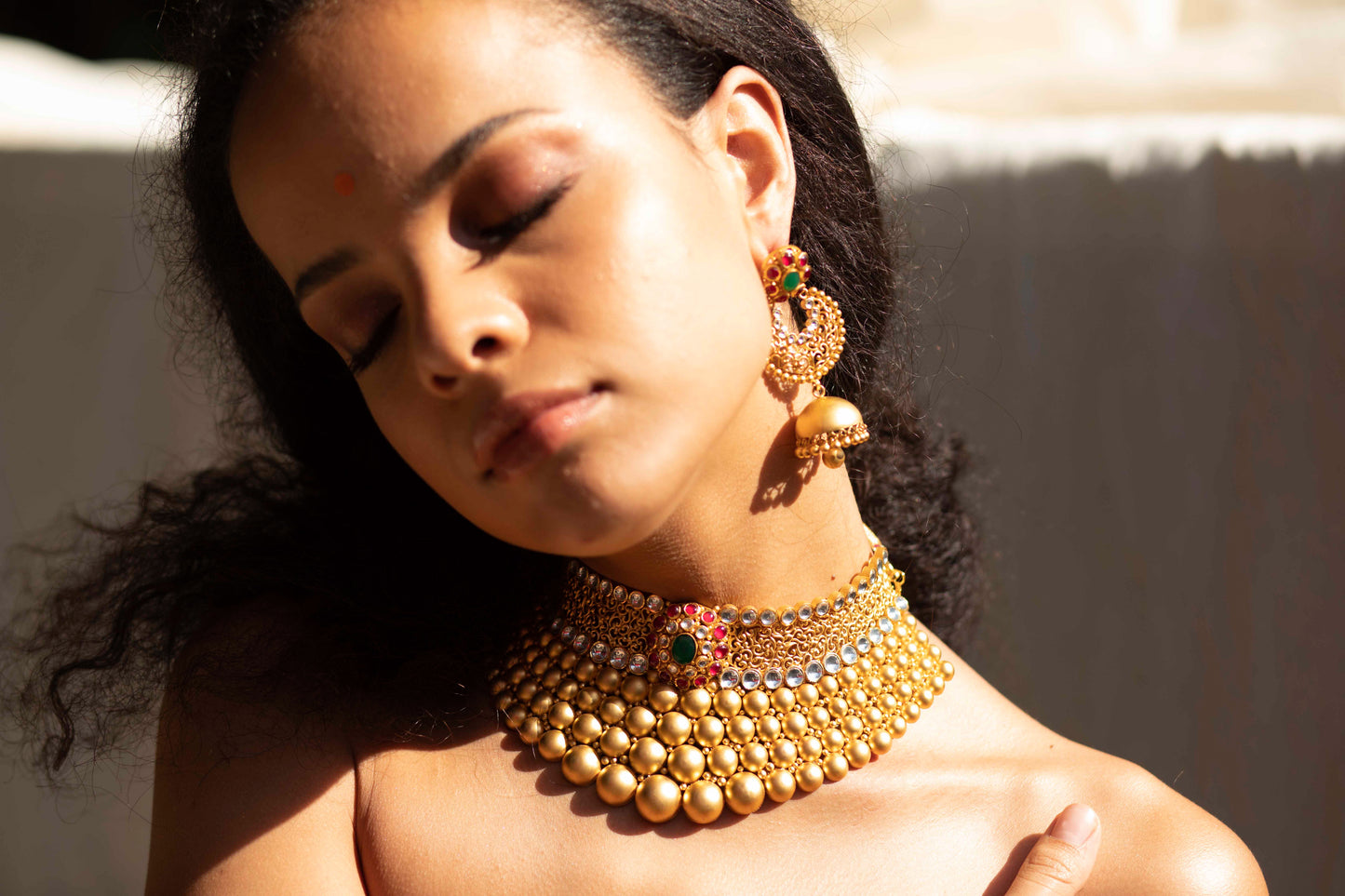 Jadau, the ancient and revered art of Indian jewellery-making, is a technique that has captivated the hearts and minds of connoisseurs for centuries. This method, which involves melting gold or silver and pouring it into intricate moulds to create intricate and opulent designs, originated in the Mughal Empire and has been passed down through the generations.
But the true beauty of jadau lies in its use of precious and semi-precious stones, set with the kundan technique and embedded into the metal with a mesmerizing flourish. These stones, chosen with the utmost care and attention, add a splash of color and radiance to the gleaming metal, creating one-of-a-kind pieces that are treasured by collectors and enthusiasts of Indian art and culture.
In contemporary times, the jadau technique has evolved and incorporated a variety of materials and techniques, yet the core elements remain unchanged. The melting and moulding of gold or silver, the setting of stones with kundan, and the polishing and finishing of the piece are all vital steps in the creation of these stunning works of art.
At HC Jewellers, we are proud to continue the tradition of Jadau jewellery, and to offer our clients the finest examples of this luxurious art form. Our skilled artisans and designers are dedicated to creating the highest quality Jadau jewellery, and to bringing the mystery and allure of this ancient art form to life. 
Visit our website or stop by one of our showrooms to see the beauty of jadau for yourself and take home a piece of this timeless art form