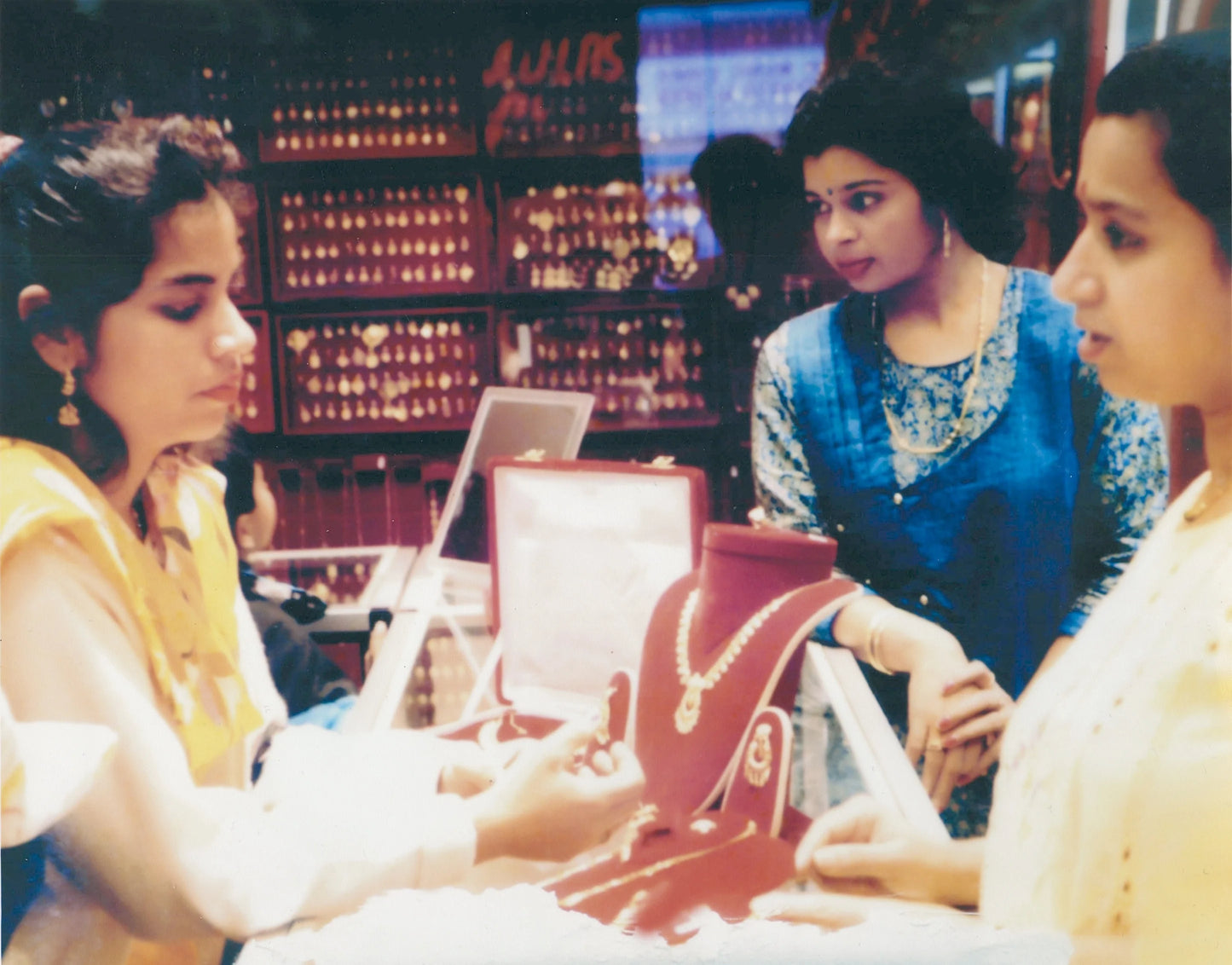 Norms and Customs for the Modern Bride-to-Be
Shopping for Indian jewellery is a special experience that involves consulting with family, negotiating prices, and paying close attention to quality and craftsmanship. But as a bride-to-be, you also want to find pieces that reflect your personal style and taste.
There are several social norms and customs that are typically observed when shopping for Indian jewellery. Some of the most common norms include:
Consulting with family members
In Indian culture, the decision to purchase jewellery is often made by the entire family, with input from various members on the design, style, and budget. This is especially true for special occasions such as weddings, where the bride and groom's families may consult with each other and with the couple before making a purchase.

Haggling over prices
In India, it is common for buyers to negotiate with sellers over the price of jewellery. This may involve bargaining, comparing prices at different stores, or asking for discounts or special offers. The goal is to get the best possible price for the jewellery, while also taking into account the seller's profit margins and the quality of the goods.

Paying close attention to quality and craftsmanship
Indian jewellery is known for its high quality and intricate craftsmanship, and buyers are typically very discerning when it comes to these factors. They may closely inspect the jewellery for signs of wear, damage, or poor quality, and may ask questions about the materials used, the manufacturing process, and the designer or brand.

Considering cultural and religious significance:
Many Indian jewellery pieces have cultural or religious significance, and buyers may take this into account when making a purchase. For example, a Hindu bride may choose to wear a traditional mangalsutra necklace to symbolize her marriage, or a Muslim bride may wear a mehndi ring to celebrate her union with her husband.
At HC Jewellers, we understand the importance of finding the perfect jewellery for your big day. Our team of experts can help you navigate the process of shopping for Indian jewellery, offering guidance on design, style, budget, and more. We also have a wide selection of stunning pieces to choose from, ranging from traditional to modern, and can work with you to create custom designs that are uniquely yours.
In addition to our wide selection and expert guidance, HC Jewellers is also committed to providing top-quality craftsmanship and customer service. We take pride in the quality of our jewellery and are always happy to answer any questions you may have.
Visit HC Jewellers and let us help you find the pieces that reflect your style and taste. We look forward to assisting you in your search for the perfect jewels.